Adult Individual Counseling
It is Time to Do Something for Yourself
I am so glad to see you here. Do you find yourself putting other's needs before your own? Is it difficult to act individually out of fear of what others might do or think? It is time for you to do something for yourself. If you are ready to kick ass at life and take control, you are in the right place.
I help individuals who have spent their entire life taking care of everyone else but themselves. Unlike all the people in your life, I recognize what is really going on. I can see behind the curtain and know the nightmare you continue to live of never being enough. In an attempt to be enough, you may find yourself "saving" others. The story usually ends the same, with you feeling betrayed, frustrated and hurt. 
Despite the measurable successes in your life, you may find yourself continuing to struggle with depression or anxiety. Although it appears you have your shit together, you know deep down it's not true. The inner critic calls you out and makes sure you know what a failure you are at pretty much everything. 
Sometimes we are taught to doubt everything about ourselves. We mold ourselves to just be "okay" unconditionally and turn off our inner voice. Here is the problem, the voice is still there. It is inside you, and it's screaming to come out.
Our own intuition and emotional reactions are doubted daily. You have probably never stopped to ask yourself about your own personal needs. For years, your happiness and monitor of success is based on how everyone around you is doing. I am here to help you make sense of what got you to this self-destructive cycle.  
If you find yourself exhausted from constantly trying to please others, you are not ALONE.  You are important, your needs and feelings are as important as every other human being in this world.  It's time to take care of YOU.
Schedule your free consultation!
Learn How to Take Control of Your Life
When others ignore our emotional needs, we also learn to ignore those needs as well. 
How many times have you told others or even yourself that you are fine? Have you ever thought, I am so broken, I can't be fixed now?
This has been going on for years and seems impossible to step away from. We are so afraid of having love taken away, we will sacrifice our own happiness to ensure it does not happen. The worst fear is the idea of being alone, unlovable, or not good enough.
Therapy is your opportunity to take a step back from the world. For the first time, learn to think about yourself and own needs. Let's create space to grieve for things you were never allowed to feel. Healing from the events that never quite felt right. It is okay to let go of those times you told yourself you were overreacting or wrong for feeling. You are doing the best you possibly know how to do, so far. 
If you are ready to stop giving a shit about only making everyone else happy, keep reading.
Our first step is for you to come to terms that this is not your fault. 
During our work together, you will explore and work through your negative belief systems about yourself and the rest of the world. You will learn to unconditionally love yourself and more appropriately select others who are deserving of your love. You will learn how to set limits with everyone else who may not be healthy for you.
Change can be challenging. As you begin your work, please keep these things in mind:
No one is perfect. It is okay to make mistakes, it means you are human. You don't have to be perfect, and chances are your family will never be perfect either.
Come to terms that you are not in control of what others do. It sometimes becomes frustrating when we begin to change, and others don't. Remember: you can only be responsible for yourself.
Practice setting limits and boundaries with others. It is okay to say "no" to anything you do not want to do. Stop forcing yourself to go to dinner with the person you aren't crazy about or attend that dreadful Christmas party.
You do not owe anyone an explanation. No is no. Only give further explanation if you truly want to.
Begin thinking for yourself. What would you like to happen? How would you like to see your life a year from now? What do you want and need?
Be prepared for backtracking. You have been a people-pleaser your entire life, so expect some moments of weakness and falling into your old ways.
Loved ones are used to the old you. Expect some adverse reactions from others and be prepared for how you will remain in control and keep yourself protected. 
Practice detachment when it is appropriate and necessary
Schedule your free consultation!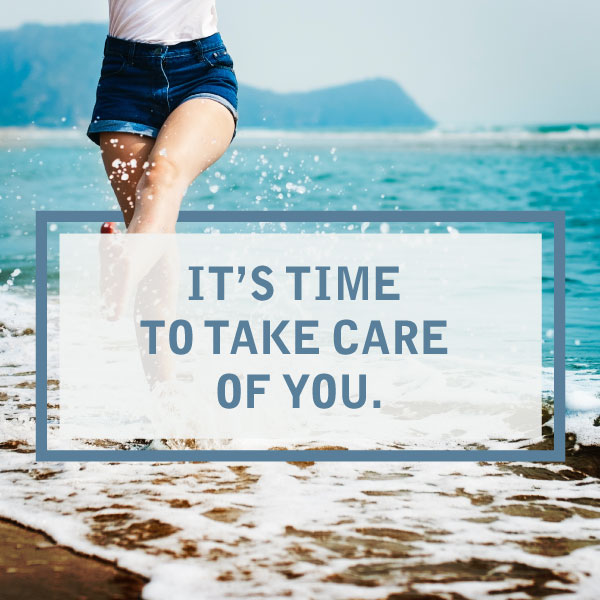 It's Time to Stop People-Pleasing
This will take some time. After all, you have thought and felt this way your entire life. Staying in denial should not be your first option. This is where the healing will begin. Gradually, our "default settings" will shift; the shame and mistrust in ourselves cannot co-exist with this new, healthy you.
It is time to feel all of your feelings. This may come to a surprise to you, but you are allowed to feel what you feel. No one should ever challenge you or make you feel inferior because you disagree with one another. Once we can move past the shame, fear, and sadness, you can experience the value of your true feelings. Your feelings matter, they are real and important. A rule book does not exist explaining "good or bad" and "right or wrong."  It is truly okay for feelings to just exist.
Imagine a safe space where you are understood and respected unconditionally. Where you can show your chaotic, imperfect life and receive compassion and warmth. A place where you can learn to understand yourself and share how shitty your day really has been.
You have been painting a different picture for yourself and others your entire life. It's not necessary anymore. Visualize a new time in your life where you don't have to pretend. It is okay that your kids, spouse, job, home (whatever it is) isn't perfect. Just take a deep breath and tell me how it really is. You have come to the right place, I am ready for us to do this together.
Email:  keesha@coastalcounselingservice.com
Address:  5101 Old Greenwood Rd #102, Fort Smith, AR 72903
Hours:  By Appointment Only. Evening and weekend appointments available